This collection contains exclusively free templates available for editing in Google Docs, Keynote or in Microsoft Office programs such as PowerPoint.
Here are a few life hacks for a successful resume:
Think carefully about your Summary – a mini-description with a quick introduction of yourself in a few sentences (1-4). This is necessary so that the director or HR specialist has the right impression of you at the very beginning of the resume, and all subsequent information serves as further confirmation.
Each section should be listed according to the principle from largest to smallest, in other words, according to the priority of presenting information. Always write only the most significant and strategically beneficial information first.
All your achievements and skills should be measurable and specific, and most importantly, correspond to reality.
Feel free to praise your past place of work! We do not mean that you need to lie or replace the facts about the company, but that you should not be shy to highlight achievements, awards and other regalia deservedly.
Focus on the benefits of your profession, for example: top manager – scale, designer – sense of taste, PR manager – creativity, programmer – links to websites or applications, etc.
And now we would like to present you our selection of the most diverse, modern and stylish resumes for every taste.
Feminine Minimalistic Resume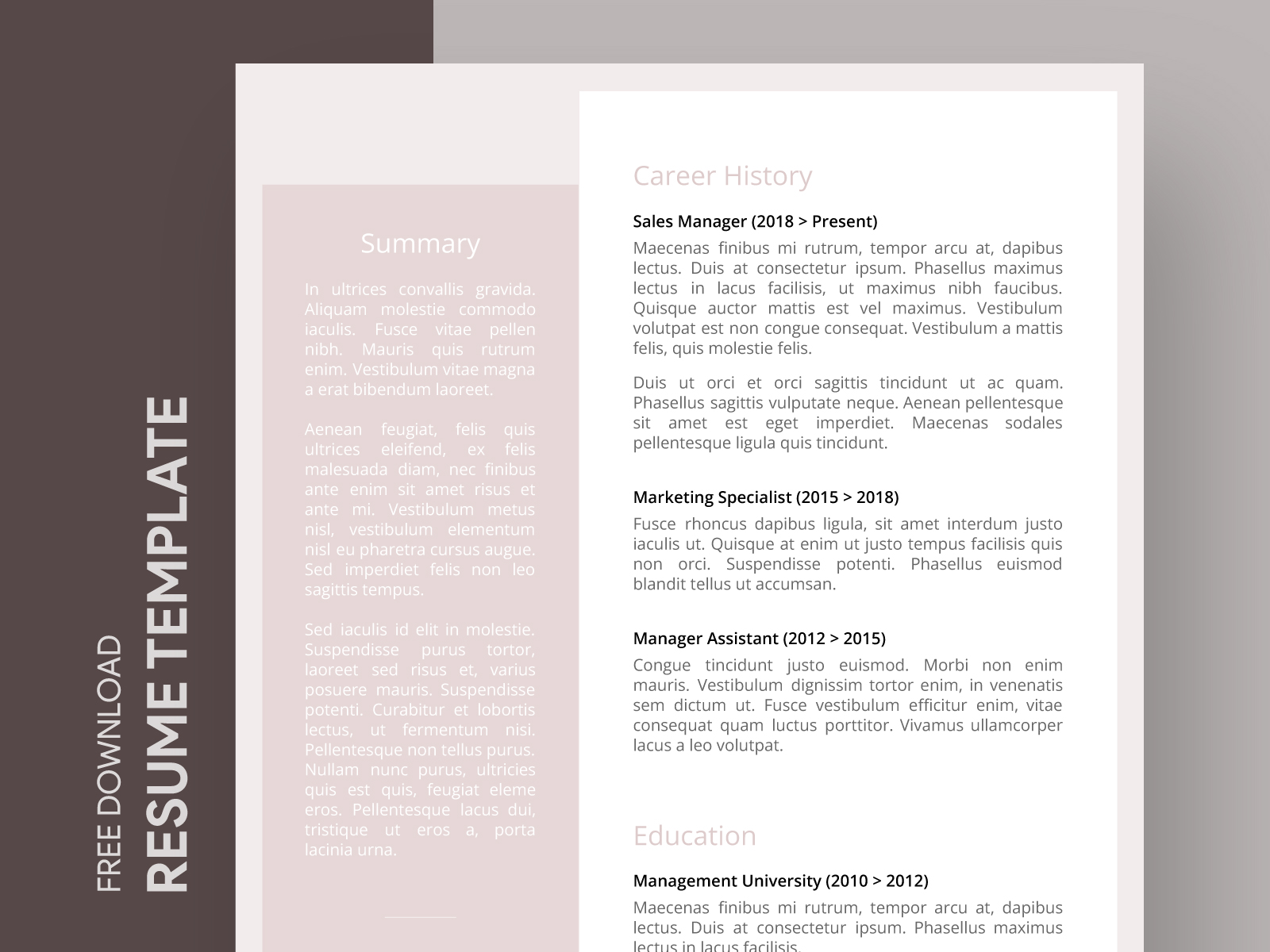 Extremely minimalistic design of this template is a great solution for a quick resume. Although the template has feminine pink as an accent color, you can easily change it to your favorite or optimal color.
Jello Modern Resume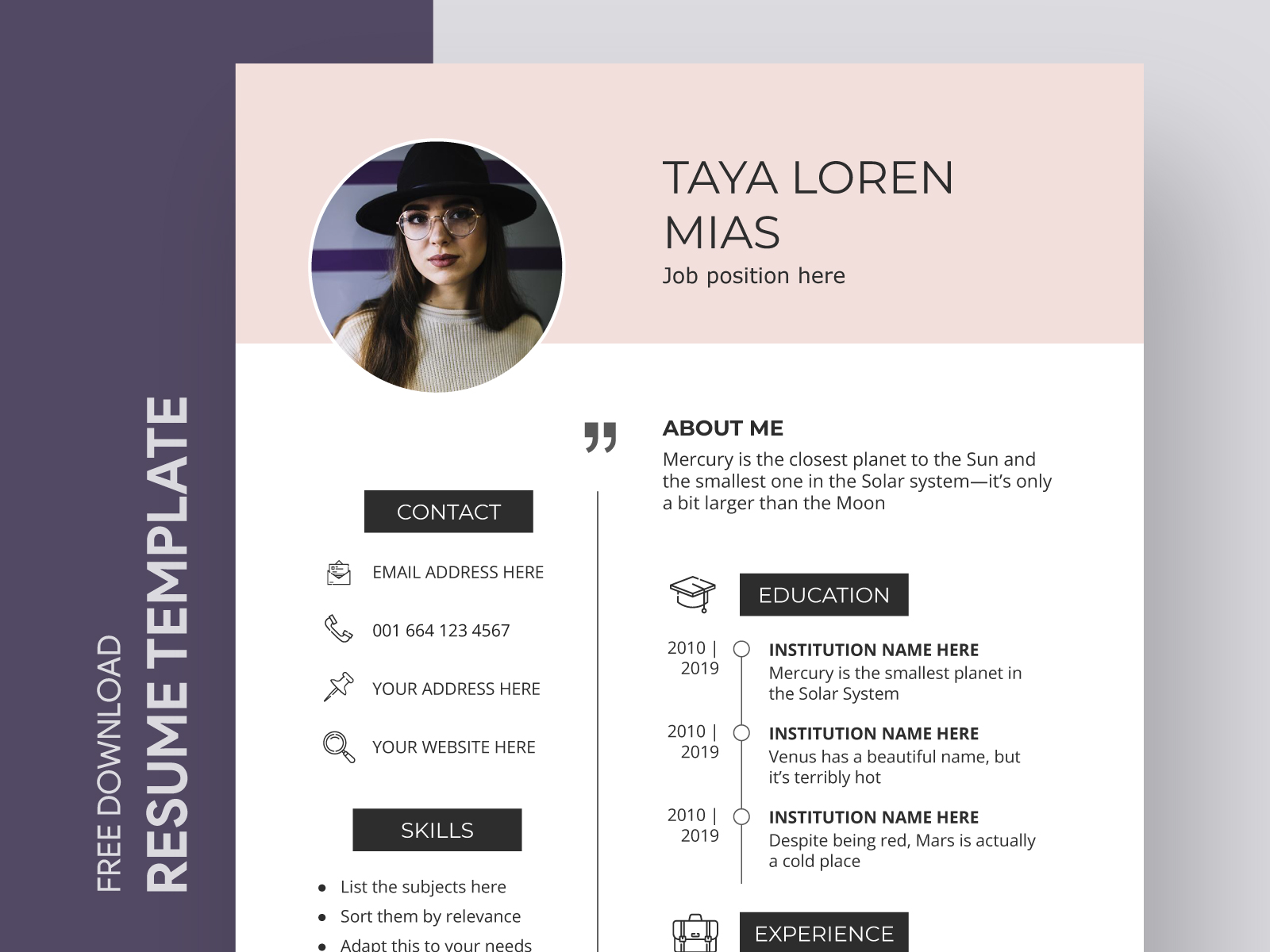 This simple but very modern design is perfect for professionals in any field from management to education and beyond!
Teacher Resume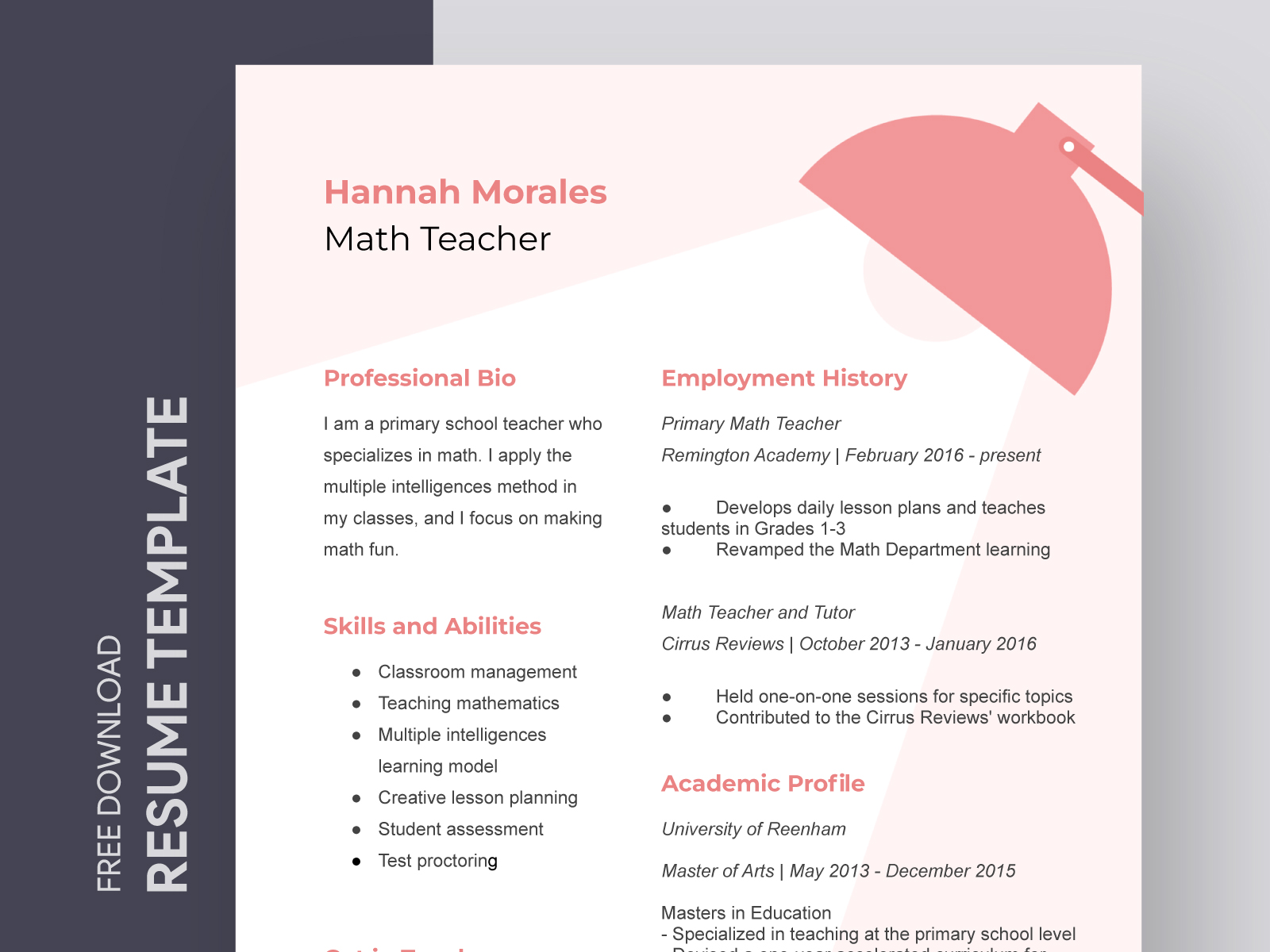 A slightly ironic design that will definitely distinguish you in the eyes of employers. After all, among boring and prim resumes, yours will stand out with its design.
Professional Resume For Corporate Jobs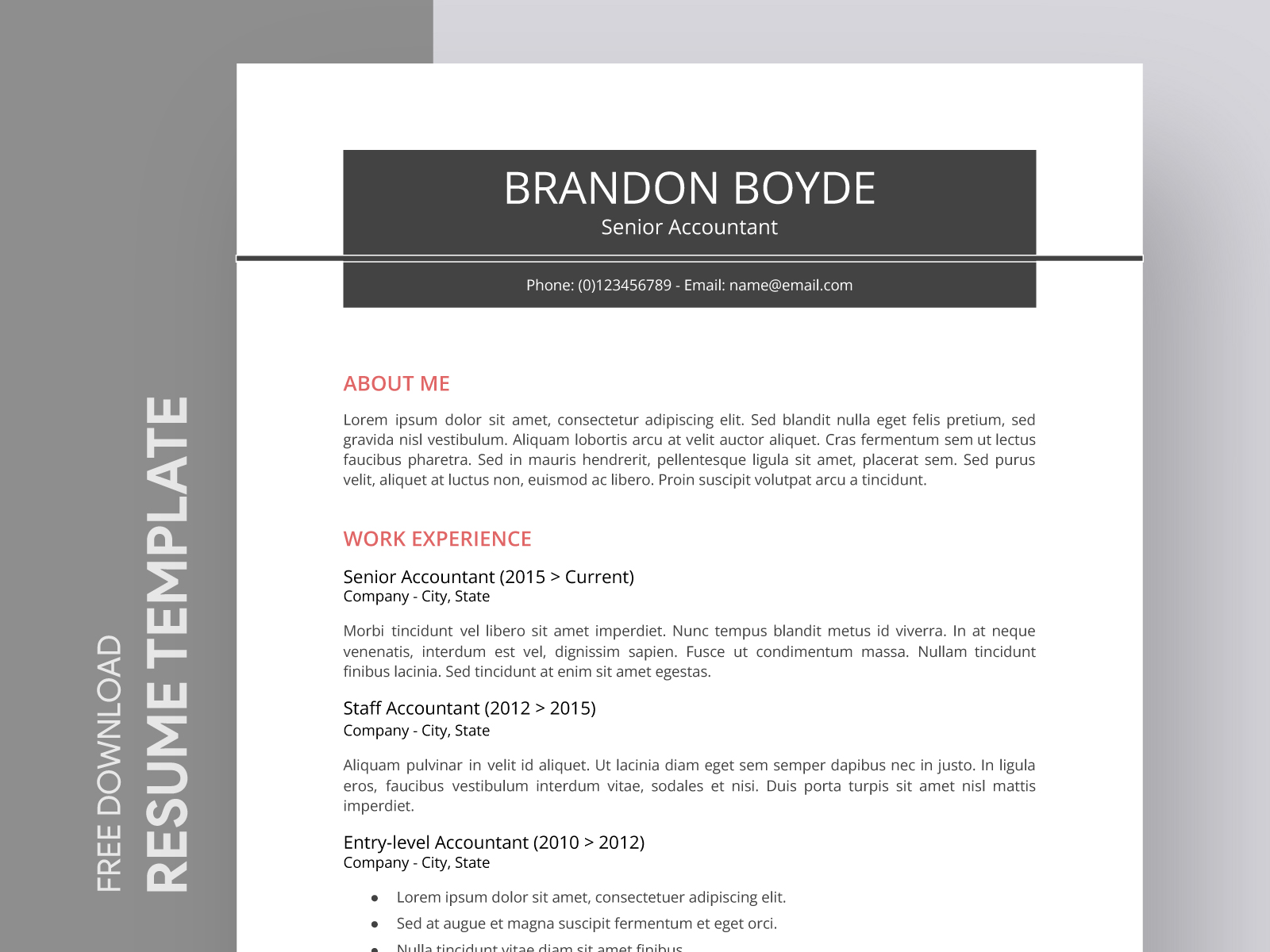 One of the most versatile options in our selection for specialists in any field, and most importantly, adaptive to any type of printing. A minimalistic and extremely conservative design, combined with a b/w base and one optional accent color, will focus solely on the text.
Fashion Model Resume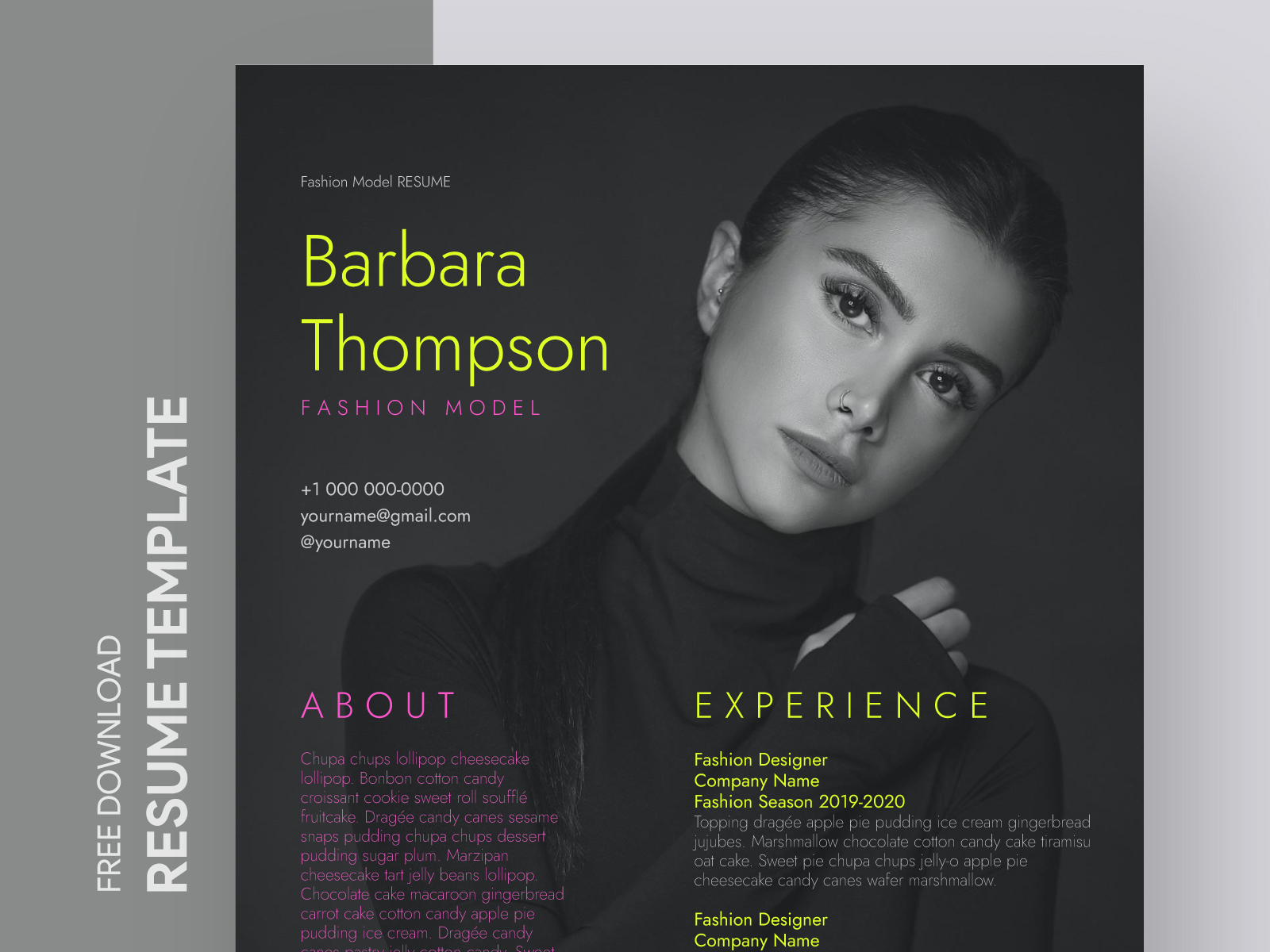 This template is suitable not only for people from the world of modeling, but also for any other professionals who need to present their appearance in a profitable way (influencers, streamers, actors, administrators, receptionists, salespeople, secretaries, flight attendants and waiters). Your photo will be the main focus of the resume.
Elegant Leaves CV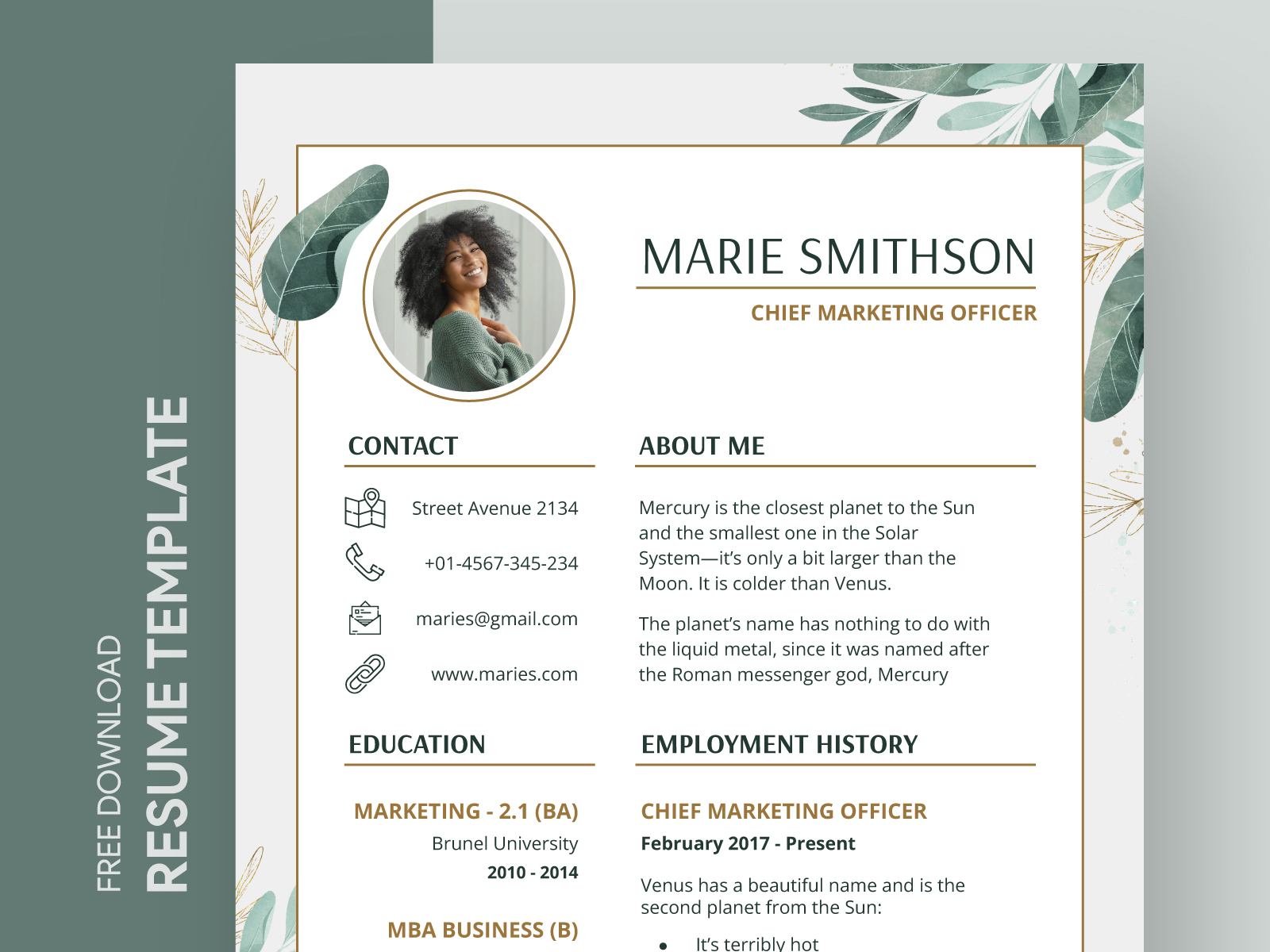 This is not only a ready-made template, but rather a full-fledged constructor from which you can easily create a personal resume with a unique page layout. The delicate design mainly consists of floral illustrations. You will find not only a collection of icons, but also complete options for charts, infographics, illustrated concepts, fonts, color scheme, arrows, maps.
Web Designer Resume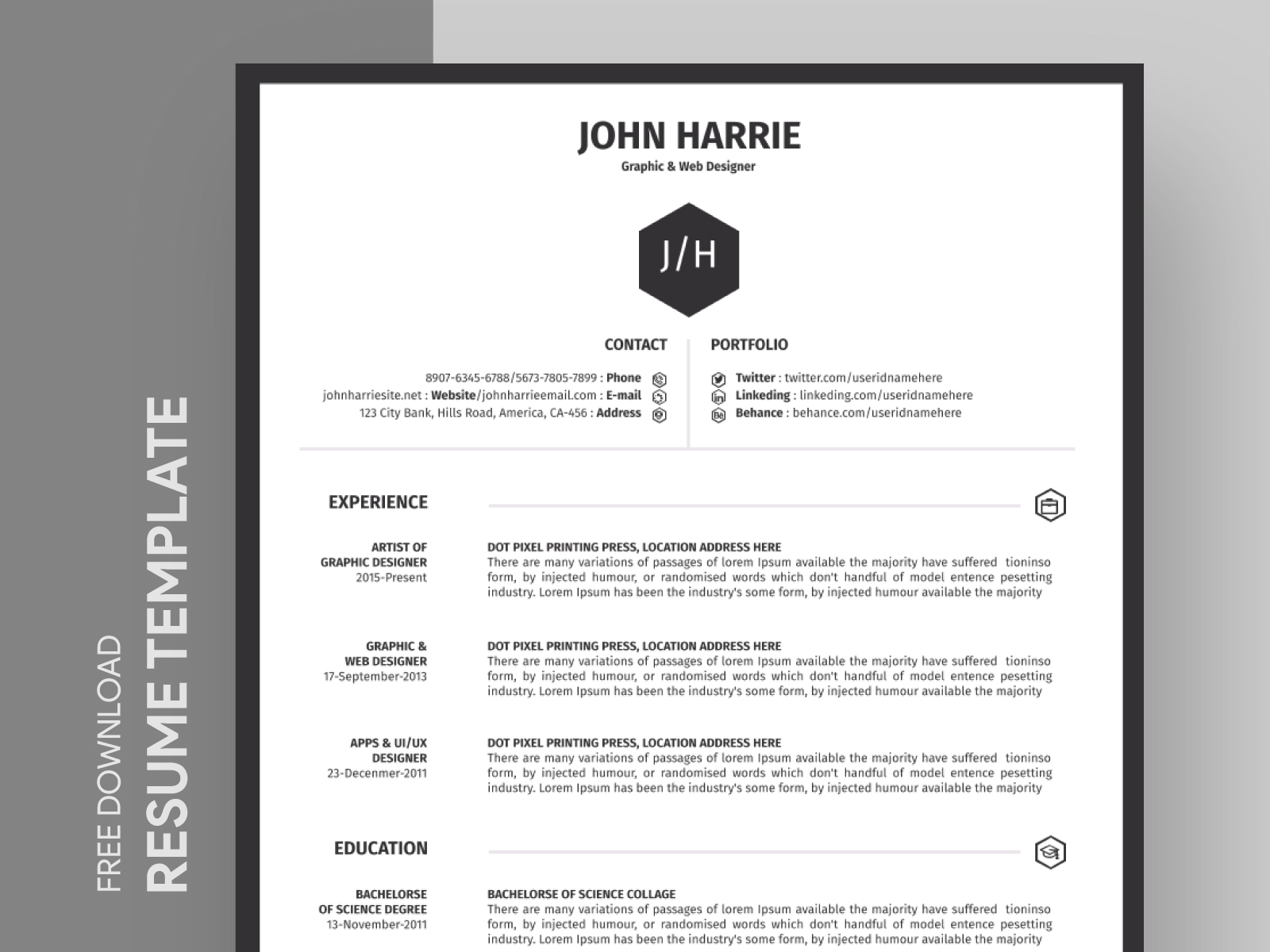 This resume is designed in a strict conservative style, and will be an ideal solution for professionals in any field, but especially those holding senior or top management positions. The template is also print responsive.
Pharmacist CV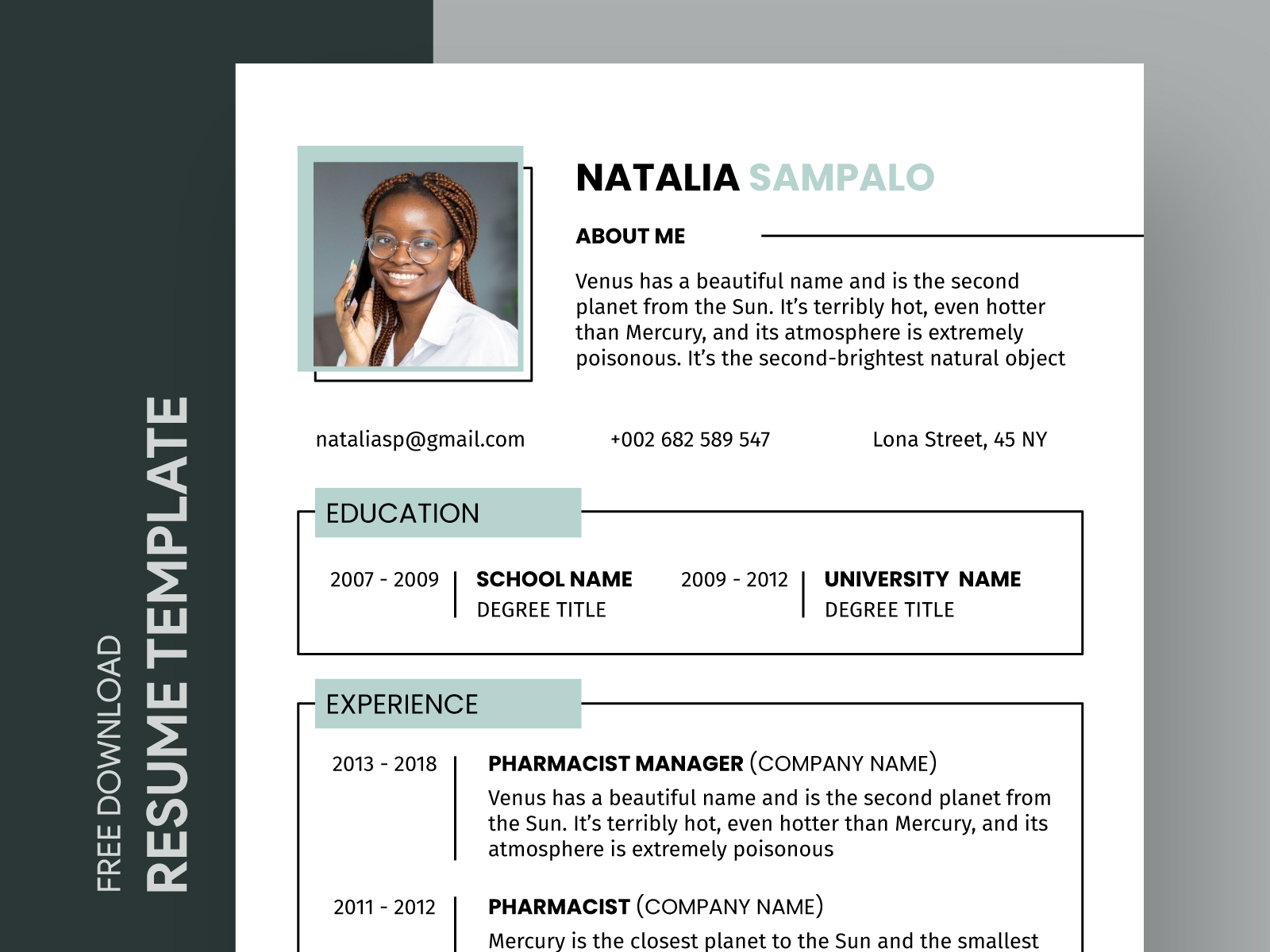 Another minimalist builder in a simple linear style with one accent blue color. In addition, you will be able to use a wide range of graphic resources and find an icon on any topic, from "business" to "medicine".
Creative Director Resume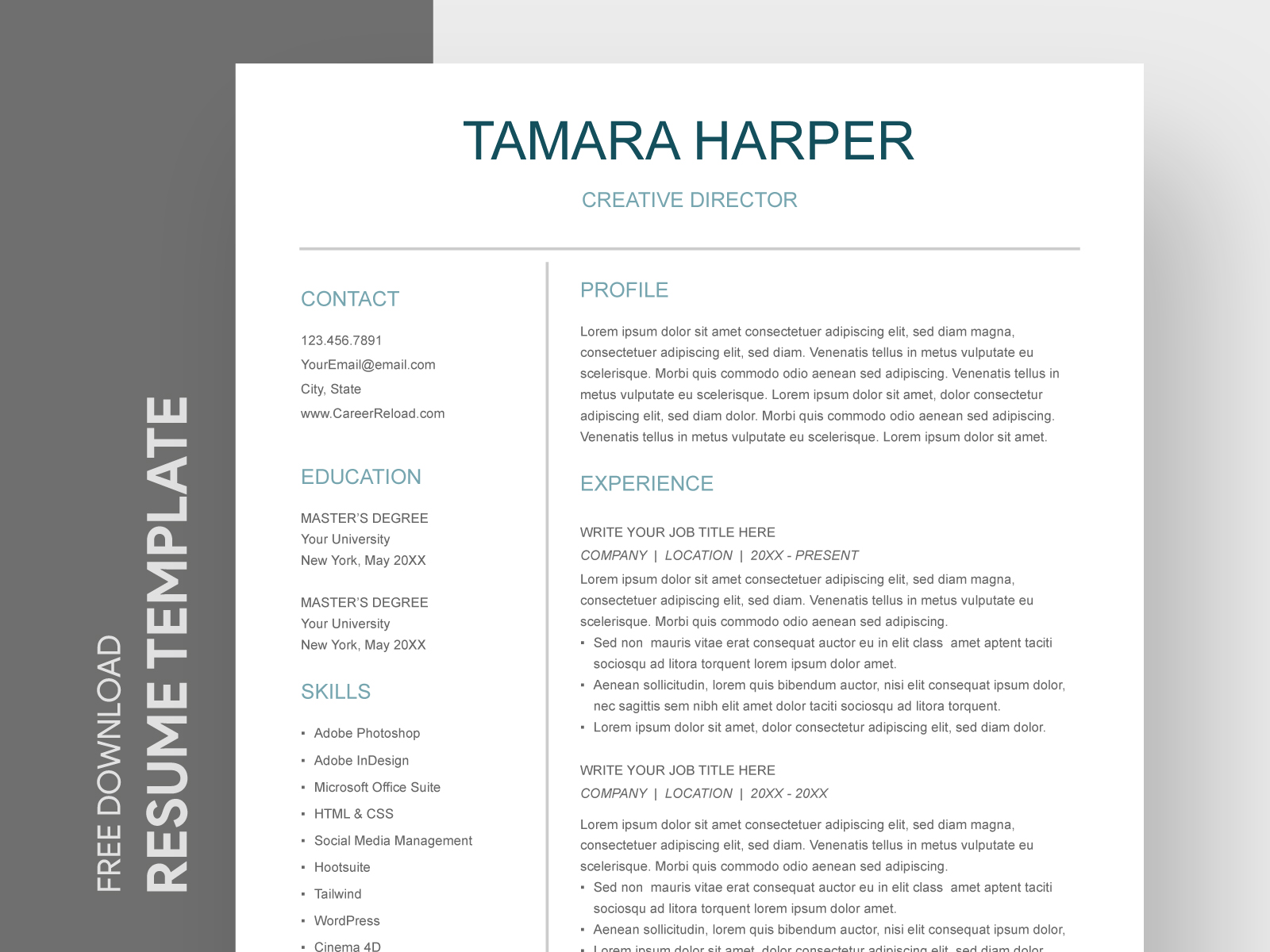 If you are afraid to use templates with complex designs, then this absolutely bright and clean resume will definitely be the perfect solution for you! A simple layout will focus solely on work experience, skills, and other important information.
Videographer Resume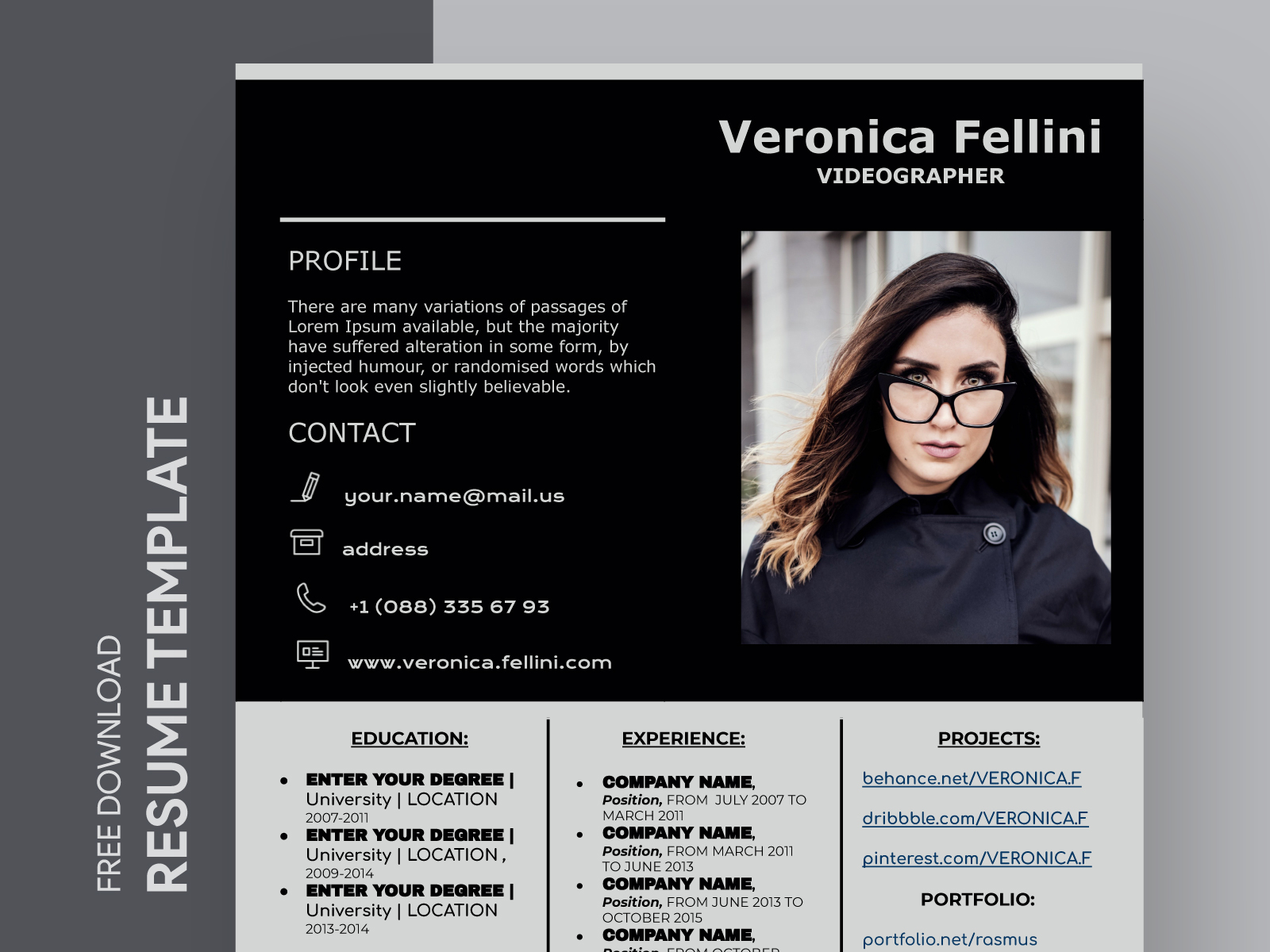 A two-sided resume with an unusual layout, ready-made icons for graphic editors, skills, contacts and social networks. It will help you create a resume and enter personal information in a couple of clicks.